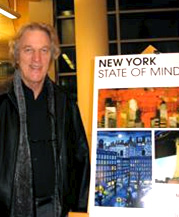 John Dorish is a Greenwich Village based artist whose paintings and etchings reflect the drama and mood of the city around him. Born in Pittsburgh, PA in December 1947, John Dorish had no formal art training. He sold his first paintings while a student at Clarion University, where he received his BA degree in Humanities in 1970. In 1977, he moved to New York where he established a studio on 13th street and began studying Printmaking at the ART STUDENT'S LEAGUE.

Dorish's Central Park etchings are often a romanticized interpretation of City life rather than actual depictions of Architecture or the Park itself. Still other works are renderings of noted landmarks such as the Chrysler Building, the Brooklyn Bridge or the Statue of Liberty. In 1998, Dorish's painting Still Life Migration III won First Prize in Smithtown, NY's 23rd Annual Juried Competition.

In 2000, another painting from the same body of work won "Best of Show" at Aqueous 2000 in Pittsburgh. In 1999, Dorish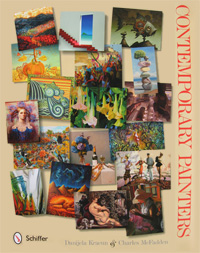 was commissioned to paint three large paintings for the US Tennis Association in Flushing Meadows, New York.

The etching "Blue Moon" was purchased by the New York Public Library to be part of their permanent print collection. Dorish can be seen from time to time setting up his easel on the sidewalks of Greenwich Village. In these popular paintings he captures the essence and spirit of the Village.
Mr. Dorish's work is included in "Contemporary Painters" a newly realeased Art Book by Shiffer Publishing.
Amazon.com
PHOTO ABOVE: M. Frank